Filling in the online application only takes about 5 minutes to complete and submit.
All membership registration from different regions follows the same framework, but some countries might require more details as required by local laws.
Sponsor IDs that you can use:
Tip: Consider registering for a consumer account first as it is approved instantly, a distributor account may take up to 3 days for approval. You can always upgrade to a distributor account anytime by submitting the necessary documents.
The main difference between Consumer and Agent/Distributor account:
Consumer account: Does not accumulate group PV to earn a commission.
Distributor account: Accumulate group PV to earn commissions.
How To Register Atomy Member (Step-by-step)
1. Choose the country of your citizenship
*If your country is not in the above list, you can sign up for Atomy global membership.
2. Log in with Guest ID & Password
Guest ID: 13373667
Guest Password: 13373667
3. Choose membership type
Choose Consumer (if available)
Instant approval
Able to upgrade to distributor account at a later date
(In some countries, there are no options to choose from, so choose the membership type accordingly.)
4. Read, understood and agree to the Terms of Service
5. Fill up registration form (name/gender/address/etc)
Full name
Gender
Date of Birth
Password
Address
Email address
etc
6. Designate Sponsor
Fill in the Sponsor ID (pick one below) and click search, the Sponsor Name will be auto-populated.
Choose a Center that's most convenient to you.
Sponsor ID:
7. Check your registration details
Click "Done" when all the information is correct.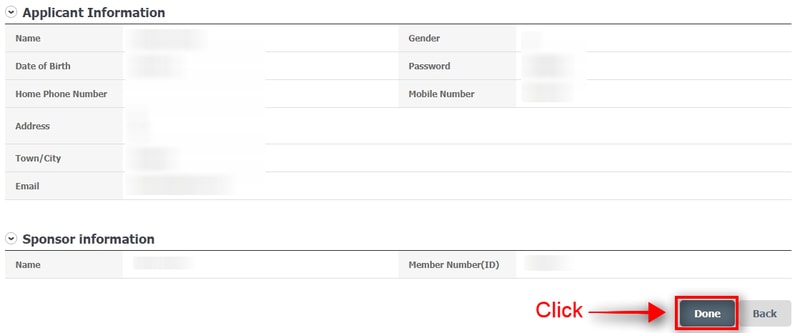 8. Membership complete
Keep your membership ID and password in a safe place!
9. Consumer to Agent/Distributor Conversion Request Form (Optional)
Go to the member's area "Resource" section to download the "Consumer to Agent/distributor Conversion Request Form".
If not sure, please contact me!
Welcome to the Atomy family! Let's keep in touch by contacting me using the channels below. You can go to the online shopping mall and view the products already :D
---
Questions About Atomy Membership?
Send me your message!
(If you are already an existing member, please seek guidance from your sponsor as they will be able to give you more informed advice.)